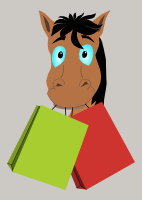 You can now compare products from 72 online equestrian retailers on Equine Compare, but believe it or not there are lots more and we want you to have a say in which shop we add next.
You can see which shops we include and leave reviews for your favourite shops on our
equestrian retailer reviews
page. Use the filter box to quickly search for a shop by name.
We aim to include over 100 shops by the end of this year.
Leave a comment or use our contact us page to give us your opinion.